Steven Heyman
Setnor School of Music
Associate Professor, Applied Music and Performance (Piano)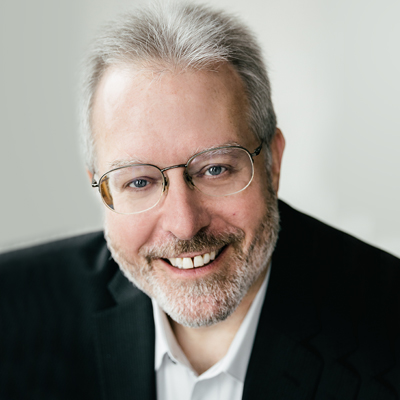 310 Crouse College
Syracuse, NY 13244-1010
Steven Heyman has appeared in solo recitals, chamber music concerts, and as concerto soloist throughout the United States, Canada, and Europe. He has appeared in London, Paris, Prague, Munich, Vienna, Salzburg, Oslo, Montreal, Quebec, Los Angeles, Cincinnati, Milwaukee, Washington, Salt Lake City, Juneau, Philadelphia, and New York, among others. In New York, he has appeared in Lincoln Center, Columbia University, Carnegie Hall, and as an invited artist for a Juilliard tribute to the late legendary artist/teacher Adele Marcus. He received his education at the Juilliard School as a scholarship student of Adele Marcus and at the Hochschule fur Musik und darstellende Kunst in Vienna with Hans Graf. Heyman has won prizes in more than a dozen national and international competitions. As a result of winning the Juilliard School's Concerto Competition, he appeared with the Juilliard Orchestra in Lincoln Center.
Active in new music, Heyman has been involved in dozens of premieres, including those in Mexico, Europe, and Asia, and has CD recordings on the Opus One, Leonarda, Renegade Classics, Innova, and Squires labels. Recent CD releases include a double CD on Innova dedicated to new music commissioned by the Society for New Music titled Serendipity (which has two works written for and dedicated to Heyman) and one for Centaur, featuring premiere recordings of works for viola and piano with Laura Klugherz titled Echoes. Serendipity won the SAMMY Award, a Central New York award for excellence in recorded music. On the Black Box label, he contributed the Chiaroscuro, a two-piano work in quartertones along with pianist and former student Andrew Russo on an all-Corigliano CD. From England, BBC Magazine listed this CD as their North American Record of the Month for August 2006, and this recording went on to be nominated for a Grammy Award in the category for Best Chamber Music Performance.
Several composers have written and dedicated music for Heyman. He has played with the nationally recognized and award-winning ensemble the Society for New Music for more than 25 years and received a special tribute from this organization in 2008.
Heyman has been the recipient of the Setnor School of Music's Most Outstanding Faculty Member Award. In summer 2007, he gave concerts and classes in Beijing and Shenyang, China. At the conclusion of a residency at the Shenyang Conservatory of Music, he was appointed a visiting professor.
In the Central New York area, Heyman has an active performing career, including being the soloist with the Syracuse Symphony Orchestra 27 times over a 35-year period. He frequently performs with his wife Amy, a pianist and Setnor School of Music faculty member, in both four-hand and two-piano concerts. The couple has two children, Daniel and Rachel.
Education
M.M., The Juilliard School
Expertise
Piano