Steven Frank
Setnor School of Music
Instructor, Music Education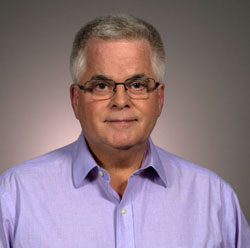 301 Crouse College
Syracuse, NY 13244-1010
Steve Frank is retired from the West Genesee Central School District in Camillus, New York, where he was responsible for the band program at Stonehedge and East Hill elementary schools as well as directing the West Genesee High School Jazz Band. In addition to his teaching duties at Syracuse University, he is a member of the adjunct music faculty at Onondaga Community College (OCC), where he directs the OCC Jazz Band. Since 2003, he has worked as the education program director for the internationally acclaimed Syracuse Jazz Fest and Frank Malfitano, executive director.
Frank has studied as a trombone performance major at the doctoral level at the Eastman School of Music in Rochester, New York, and holds an M.M. in music performance from Youngstown State University, Youngstown, Ohio, and a B.M. in music education from the Crane School of Music, Potsdam, New York.
Among his many awards and honors, Frank was inducted into the Syracuse Area Music Awards (SAMMY) Hall Of Fame as the 2010 Music Educator of the Year. In 2006 he received a special award granted by International Association for Jazz Education (IAJE) in recognition of his "outstanding contributions" and "tireless dedication and leadership" in promoting and facilitating scholastic jazz education in Central New York, and in 2002, he was honored to be named an Outstanding Music Educator In the Field of Instrumental Music-Band by the musicians of the Syracuse Symphony Orchestra. Frank received the OCC Faculty Appreciation Award in 2001 in recognition of his "outstanding and dedicated service to the college."
As a freelance professional trombonist, Frank has performed and recorded with groups as diverse as the Syracuse Symphony Orchestra, the Detroit Concert Band (Leonard B. Smith, director), the rock band La La Land, and a host of jazz and swing bands. He is also a published composer and arranger, with compositions for elementary concert band (Alfred Music Publishing) and for trombone (Kagarice Brass Editions). His instrumental music supplement series The Good Book (Frankenbush Publishing) has been used for years by music teachers across New York State. Frank's composition Variations on Barnacle Bill, the Sailor has been performed and recorded by trombonists from around the world, including Charlie Vernon, bass trombonist with the Chicago Symphony.
Education
M.M., Youngstown State University
B.M., Crane School of Music, SUNY Potsdam
Expertise
Public school instrumental music education, trombone and brass pedagogy, jazz ensemble literature and rehearsal techniques