Sebastian Modrow
School of Design
Instructor, Museum Studies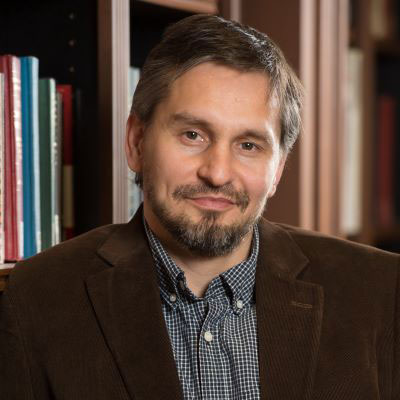 Syracuse University Libraries
222 Waverly Avenue
Syracuse, NY 13244
Sebastian Modrow is the Curator of Rare Books and Manuscripts at Syracuse University Libraries' Special Collections Research Center where his main focus is on primary source teaching as well as on collection development.
In the last few years he published in book and article length on ancient and indigenous collective memory matters as well as on ancient record keeping. His current research focuses on the history of classical libraries and archives and he is also teaching a related course at Syracuse University's iSchool titled "IST 600 The History of Libraries and Archives in the Western World."
For the Museum Studies Program he is currently (fall 2019) teaching the course "MUS 600/IST 622 Introduction to Cultural Heritage Preservation." Before coming to Syracuse in 2013, Sebastian has worked as a teacher for Latin and History (high school level) and Lecturer for Latin (undergraduate and graduate level).
Education
Doctor of Philosophy, University of Rostock, Germany
Master of Library and Information Science, Syracuse University
Exam of the State (Masters Equivalent) in History and Latin, University of Greifswald, Germany
Expertise
Special collections, library and archives history, and ancient history