Sally Tomkins
School of Design
Professor of Practice, Fashion Design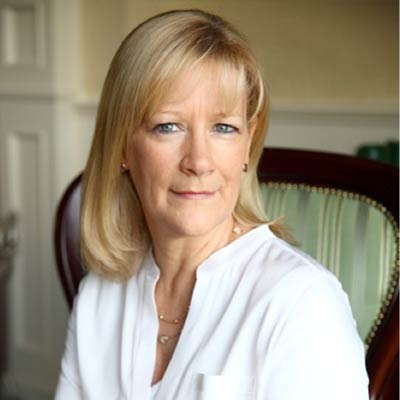 The Nancy Cantor Warehouse
350 West Fayette Street
Syracuse, NY 13202
Sally Tomkins teaches classes in product development, illustration, and contemporary issues in fashion.
Prior to joining Syracuse University, Tomkins spent 30+ years in the fashion industry holding many executive leadership positions in business development, design, product development, and operational functions.
Tomkins spent nine years (2007-2015) with Jockey International as the senior vice president of research, design, and product development, collaborating with the senior leadership team to develop long-term growth strategies. Key to the company's success was several new innovative product introductions. Tomkins also spent seven years (2000-2007) with Sara Lee Branded Apparel, where she held the role of senior vice president of research, design, product development, and merchandising. As part of the senior leadership team, Tomkins was responsible for 750 employees, for global strategy, and for the execution of product creation to their launch. She spent the last 16 years of her career in the U.S. and holds a diverse background in international management.
Tomkins' successes include corporation organizational development projects and the introduction of PLM systems to improve efficiencies and reduced costs. She developed product strategies that delivered continuous business growth using innovation as a competitive advantage and played major roles in the development of Seamless technology and the innovative Jockey Bra.
Tomkins, along with her team at Jockey International, has been recognized by the Underfashion Club, a not-for-profit intimate apparel industry organization dedicated to education, with an Innovation Award, has been featured in The New York Times and other publications for her work with the innovative Jockey Bra, and has created strong working relationships with global suppliers and exceptional researchers and developers.
Tomkins earned her degree in fashion and clothing design from Medway College of Design (U.K.) in 1981.
Education
B.A. equivalent diploma, Medway College of Design (United Kingdom)