Robert Bundy
Department of Drama
Instructor, Acting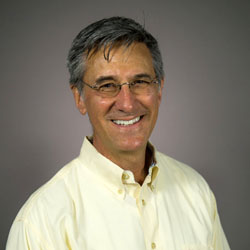 201B 936 East Genesee Street
Syracuse, NY 13210
Rob Bundy was the artistic director of Stages Repertory Theatre for ten years (1996-2006), where he produced more than 100 plays and directed 30.
Bundy's New York credits include Rattlestick Theatre, Pearl Theater, Lincoln Center Institute: Circle Repertory Lab, and the Blue Light Theatre. He has directed at numerous regional theaters, including the Alley Theatre, Houston Shakespeare Festival, Actors Theatre of Louisville, Florida Studio Theatre, Meadowbrook Theatre, Woolly Mammoth Theatre Company, Hartford's TheatreWorks, Pacific Repertory Theatre, and Chautauqua Conservatory Theater.
Bundy has taught and/or directed at numerous training programs nationwide, including the Juilliard School, Southern Methodist University, American Academy of Dramatic Arts, and Washington, D.C.'s Shakespeare Theatre. He was the associate artistic director at Hartford Stage Company (1992-1994). From 1992-2006 he was an on-site evaluator for the National Endowment for the Arts, and he has served on numerous NEA and TCG grant panels.
Education
M.F.A., University of California, San Diego
Expertise
Acting, and directing