Richard Buttny
Department of Communication and Rhetorical Studies
Professor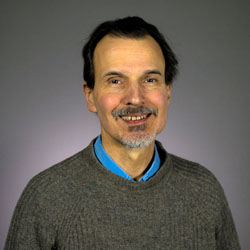 310 Sims Hall
Syracuse, NY 13244-1180
Richard Buttny's research interests are in environmental communication, discourse analysis, and intercultural communication.
His recent studies have been on the conflict over hydrofracking, public hearings on building a Wal-Mart, and dialogue in Malaysia.  Using a discourse analysis perspective he has studied topics such as accounts of and accountability for action, therapeutic talk, racial discourse, reported speech, and risk communication. View full list of Buttny's published work.
Education
Ph.D., University of Massachusetts
Selected Publications
Buttny, R. (2019). Debating hydrofracking: The discursive construction of risk. Frontiers in Communication: Science & Environmental Communication, 4/5, doi: 10.3389/fcomm.2019.00005

Buttny, R. (2017). Accounting for "How We Know" about the Safety/Risks with Hydrofracking: An Inter-governmental Hearing on the Revised Environmental Impact Statement on Whether to Permit Hydrofracking in New York State. Journal of Risk Research.  DOI: 10.1080/13669877.2017.1378251

Buttny, R., & Azirah, H. (2015). Dialogue on "1 Malaysia": The uses of metadiscourse in ethnopolitical accounting. Discourse & Society, 26, 147-164.

Buttny, R. (2010). Citizen participation, metadiscourse and accountability: A public hearing on a zoning change for Wal-Mart. Journal of Communication, 60, 636-659.
Lectures, Panels and Workshops
"Value and Morality in Public Discourse," Post-conference, Georgetown University, 2019
"Intercultural Communication," Indian Institute of Management, Kozhikode, India, 2016
"Roundtable on Dialogue," University of Macau, China, 2014
"Journalists' discursive construction of public opinion," University of Colorado, 2011
"Workshop," Humanities Cluster, University of Malaya, Malaysia, 2010
Expertise
Environmental communication, intercultural communication; language and social interaction
Courses Taught
CRS 377 Communication, Nature & Sustainability
CRS 384 Discourse and Society
CRS 430/630 Intercultural Communication
CRS 514 Language and Meaning
CRS 601 Pro seminar in Communication
CRS 604 Qualitative Methods in Communication