Ralph Lorenz
Office of Academic Affairs, Department of Film and Media Arts, Setnor School of Music
Senior Associate Dean
Professor, Music Composition, Theory, and History
Interim Department Chair, Film and Media Arts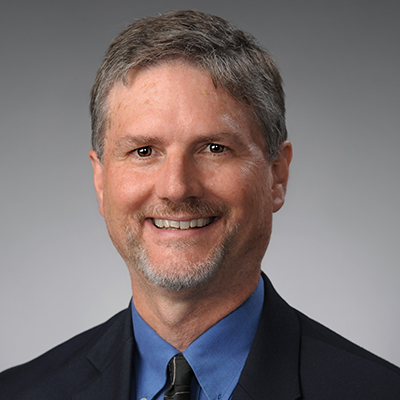 205 Crouse College
Syracuse, NY 13244-1010
Ralph Lorenz is senior associate dean in the College of Visual and Performing Arts and interim chair of the Department of Film and Media Studies. Previously he served at Kent State University as interim director of the Hugh A. Glauser School of Music, associate dean in the College of the Arts, and associate professor of music (music theory).
A native of California, Lorenz received B.M. and M.A. degrees in composition from California State University Long Beach, where he studied composition with David Felder, Justus Matthews, and Ronald Sindelar; piano with Julien Musafia; and choral conducting with Frank Pooler. He received a Ph.D. in music theory from Indiana University, with minors in composition and music history. His principal teachers at Indiana included Benito Rivera, Mary Wennerstrom, Thomas Mathiesen, and David Neumeyer. Lorenz was awarded the University Dissertation Fellowship in Music Theory at Indiana University. His dissertation, completed in 1995, was titled "Pedagogical Implications of musica practica in Sixteenth-Century Wittenberg."
Lorenz is a former editor of the Indiana Theory Review and has published articles and reviews in the Journal of Music Theory Pedagogy, Theoria, Indiana Theory Review, The Phenomenon of Singing, and 20th Century Music. He has presented papers at national and international conferences such as the annual meetings of the Society for Music Theory, the College Music Society, the German Studies Association, and the International Congress on Medieval Studies, and at regional conferences such as Music Theory Midwest, Rocky Mountain Society for Music Theory, and Ars Musica Chicago.
Lorenz's main research interests include theory and practice in 16th- and 20th-century music, film music, music and health, and theory pedagogy. Lorenz previously taught at the University of Wisconsin-Parkside and in visiting appointments at Indiana University and the University of Louisville. He is also active as a church musician, conducting choral and instrumental groups.
Education
Ph.D., Indiana University
M.A., California State University, Long Beach
B.M., California State University, Long Beach
Expertise
16th- and 20th-century music, film music, music and health, and theory pedagogy