Leo Crandall
Department of Transmedia
Instructor, Film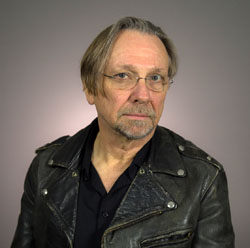 135 The Nancy Cantor Warehouse
350 West Fayette Street
Syracuse, NY 13202
Leo Crandall holds a bachelor's degree in English from the University of Illinois at Chicago, where he graduated summa cum laude, Phi Beta Kappa, and won the Van Keuren Prize for academic excellence in the English department.
Crandall worked for the Phoenix Symphony Orchestra and the Syracuse Symphony Orchestra before becoming the executive director of the Rome Art and Community Center. During his tenure Crandall instituted a number of groundbreaking initiatives, including a film series, an experimental music program, theater for the hearing impaired performances, and poetry in the prisons. Additionally, he undertook and administered a capital project that included marketing, design, reconstruction, renovation, and historic preservation to the Tudor Mansion that housed the programming.
During his tenure at the Cultural Resources Council, Crandall refashioned the organization into one of the premier art service councils in the state. Under his administration, financial support for local artists and projects increased tenfold annually. He has significantly expanded the service area of the council to include many regional initiatives.
Crandall established and maintains a longstanding relationship with the New York State Council on the Arts (NYSCA), the New York Foundation for the Arts, and members of the New York State Senate and Assembly. Most recently he has formed his own consulting business, Creta, which works with NYSCA and other arts organizations.
Education
B.A., University of Illinois at Chicago