Josef Moro
Department of Drama
Visiting Assistant Teaching Professor,, Theater Design and Technology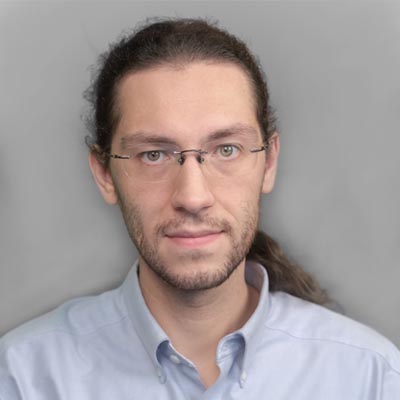 Syracuse Stage/Department of Drama Theater Complex
820 East Genesee Street
Syracuse, NY 13210-1508
Josef Moro is a New York-based designer who designs lighting, projection, and scenery.
He works in theater, opera, ballet, museums, and corporate events. He is a production photographer, videographer, and content creator.  He has worked on and off Broadway, with major ballet companies, and live events around the world. He has taught at the Yale School of Drama and recently created a projection design program while being an assistant professor of design at Cornell University.  

Moro has built multiple custom projection systems for live performance and works as both an equipment shop and projection engineer off Broadway and regionally. Recently he has been focused on creating live streaming and live recorded events for production.

Recent lighting design: La Clemenza di Tito (Curtis Institute); The Rape of Lucretia (Boston Lyric Opera); Spill (Cornell Univ.); Awful Event (Baryshnikov Arts Center); Die Fladermaus (SUNY Stony Brook); The Baltimore Waltz (Syracuse Univ, Light and Set); Streetcar (Le Petit Theatre); Hair (Hofstra Univ); Eurydice Project (Dublin); Detroit (Theatre Squared).

Recent projection design: Sunken Cities Exhibit (Virginia Museum of Fine Art); 72 Miles to Go… (Roundabout Theatre); Awaken Exhibit (Virginia Museum of Fine Art); St. Joan (Delaware Theatre Co,); A Bright Room Called Day (Juilliard); Skeleton Crew (Dorset Theatre Fest); Vietgone (Theatre Squared); The Last Five Years (Mexico City); Only You Can Prevent Wildfires (Teatro Circulo); Once On This Island (Le Petit Theatre); Orange Julius (Rattlestick Playwrights Theatre).

Education
• M.F.A., Yale School of Drama
• B.A., Cornell University (Cum Laude)

Expertise
Lighting design, projection design, set design, production photography/cinematography, projection engineering, 2D/3D animation/modeling, 2D/3D drafting, VFX/motion graphics.