Joanne Madhere
Setnor School of Music
Instructor, Music Industry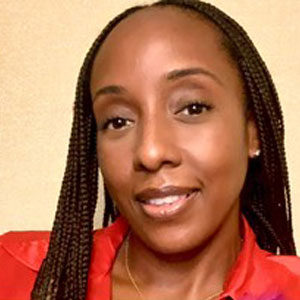 301 Crouse College
Syracuse, NY 13244-1010
Joanne Madhere is a seasoned music executive veteran with more than 15 years of experience. Her career kicked off with a summer internship, which then led to a long career working in the music business with some of the world's most recognizable artists at some of the industry's top labels, including Jive Records, Motown Records and J Records.
Experienced in many aspects of the music business, having worked in radio, video production, media and management, marketing is where Joanne found her passion.  After being in the workforce for several years, Joanne wanted to expand her business expertise earning an MBA from Syracuse University with a concentration in Marketing.  From there, she got a position as Director of Marketing for new record label within Sony Music Group and was instrumental in helping to execute a new record label model that addressed the growing streaming and digital business.  Partnerships were designed to help cut out much of the bureaucracy at the major labels that slowed responses to ever-changing market demands, offering instead a la carte label services and shorter deal terms.
Currently working as a consultant, Joanne now works with independent labels and artists developing project roadmaps and marketing plans.  Working collaboratively with strategic partners at the major labels, in media, sales and management, she ensures campaigns are creative, competitive, and impactful. Joanne also serves as a mentor and has worked with the Women in Entertainment Empowerment Network at their WEEN Academy.
Education
M.B.A., Syracuse University
B.S., Syracuse University