Jeffrey Welcher
Setnor School of Music
Instructor, Applied Music and Performance (Conducting, Jazz Voice)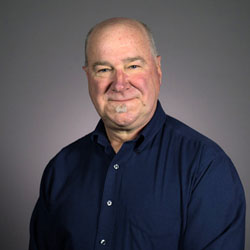 301 Crouse College
Syracuse, NY 13244-1010
Jeffrey Welcher is currently the director of the SU Vocal Jazz ensemble at Syracuse University, where he serves as an instructor. He has conducted festival choirs throughout New York State as well as all-state jazz ensembles in Rhode Island and New Hampshire.
For 23 years Welcher was vocal music director at Oneida High School in Oneida New York, where he conducted Concert Choir, Freshmen Boys Chorus, Girls Chorus, Vocal Jazz Ensemble, Chamber Choir, and two contemporary a cappella groups. Before that Welcher taught as junior/senior high vocal/general music teacher at Greene Central School in Greene, New York.
Welcher served as New York State School Music Association (NYSSMA) Conference vocal jazz ensemble chairman for the 1997-98 and 2001-02 conferences. He is a certified NYSSMA vocal jazz adjudicator and a certified judge for the International Championship of Collegiate A Cappella.
Welcher was a member of the teaching staff for the Summer Vocal Institute at Providence College from 2003-07 and the American Choral Directors Association Eastern Division repertoire and standards committee chairman for vocal jazz from 2000-06. He was the 2003 recipient of the Syracuse Symphony Musicians Award for Outstanding Choral Director.
Welcher served as coordinator for the 2010 Eastern Division High School Men's Honor Choir and as guest conductor for the choirs at Colgate University, fall 2010. For the past 13 years, he has performed with the Syracuse Vocal Ensemble. He is an active jazz vocalist/pianist and church musician.
Education
B.M., Crane School of Music at SUNY Potsdam
M.M.E., West Chester University
Expertise
Conducting and jazz voice