Felix Ivanov
Department of Drama
Associate Professor, Acting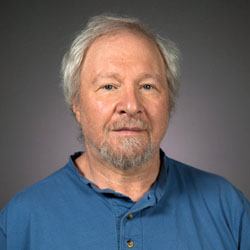 Syracuse Stage/Department of Drama Theater Complex
820 East Genesee Street
Syracuse, NY 13210-1508
Felix Ivanov is well versed in the art of the musical clownery, physical comedy, stage combat, movement, and character dance. In addition, he has achieved the master's level in Chinese martial arts of Kuoshu and the black belt/Shodan rank in judo.
Ivanov has developed an original dynamic training for the actors, and he gained an international recognition for his teaching method. He has taught at numerous international and American colleges and universities.
Ivanov's choreography of stage movement/combat has been seen at such venues as the Shakespeare Theater in Washington, D.C.; the Guthrie Theater in Minneapolis; the Shakespeare Theater Festival in Cleveland; and the Acting Company, the Lincoln Center Theater, the Metropolitan Opera, the New York Theater Workshop, the Wooster Group, at the Pearl Theater, the Cherry Lane Theater, the Soho Repertory Theater, Soho Playhouse, andTele/Vest (TV serial) in New York City, among others in the U.S.
Education
M.F.A., Vakhtangov Academy Theater, Russia
Graduate, Schukin Theater School at the Vakhtangov Academy Theater and the Stasov Musical School (violin), Moscow, Russia
Expertise
Acting, movement, and stage combat