Donalee Peden Wesley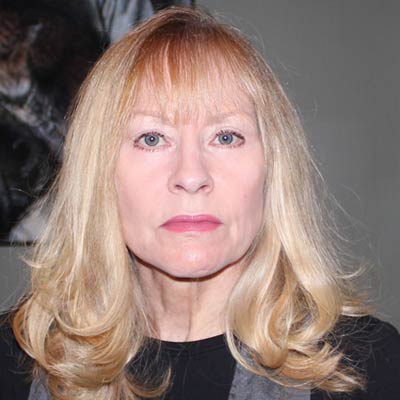 102 Shaffer Art Building
Syracuse, NY 13244-1210
Donalee Peden Wesley is an instructor in the School of Art.
Donalee Peden Wesley received her BFA and MFA from Syracuse University on a full Jacob Javitts Fellowship. She has taught for over 15 years at numerous universities and colleges among them SUNY Oswego, University of Wisconsin Madison, Cazenovia College and Hamilton College. She currently teaches at Syracuse University and Onondaga Community College.
Donalee's work has been published in multiple books and magazines; the most recent Apocrifa Art Magazine, Salann Art Magazine, Central New York Magazine, Blue Canvas Art Magazine, Studio Visit, Stone Canoe issue 2 and 4, Art News and The Sculpture Reference Book. She has received numerous awards and fellowships among them The National Endowment for The Arts and The New York Foundation for the Arts.
Her work is included in many public collections including The Everson Museum; Munson William Proctor; SUNY at Brockport, Liberal Arts Building and the Drawing Institute to name a few, as well as extensive private collections worldwide.
Internationally she has shown her work in London England, Bonn Germany, and Rozelle Australia. Donalee's work has been featured in many group and solo shows including The National Museum of Women in the Arts, Washington D.C.; Ariel Gallery, New York City; Gallery Alexy, Philadelphia PA.; ARC Gallery, Chicago, IL.; Memorial Art Gallery, Rochester, NY; Everson Museum, Syracuse, NY; and The Munson William Proctor Museum, Utica, NY. Burchfield Art Center, Buffalo, NY, New York State Museum, Albany, NY and The Phyllis Stein Gallery in Los Angeles CA. Art Rage Syracuse NY
Artist Statement
In my drawings, I explore the depths and subtleties of human/animal relationships by creating drawings that reflect the undercurrents of archetypal emotions, ideas and internal and external struggles, and their effects on us and the animals that share our environments.
I am interested in portraying the dualities present in this experience. There are no absolutes in life. Rather, each experience/event is comprised of conflicting opposites. Each individual additionally has her/his own unique experience. Therefore, my drawings are ambiguous and not necessarily resolvable, offering an opportunity for reflection and interpretation by each viewer. The pieces merely reflect a subjective understanding of the human/ animal condition, and my desire to explore that further.
I try not to force my interpretation, but rather share with the viewer what I am currently exploring. I find the animal/human figures to be best suited for this task of narration.
Education
M.F.A., Syracuse University
B.F.A., Syracuse University