Dianna Miller
School of Design
Assistant Professor, Industrial and Interaction Design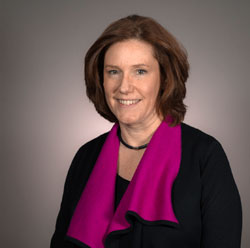 5th floor, The Nancy Cantor Warehouse
350 West Fayette Street
Syracuse, NY 13202
Dianna Miller is interested in how a systems approach to design can help individuals and organizations improve and transform the products, services, and institutions we all rely upon. Recently she has conducted user research and service design strategy for health care, financial service, and national retail clients at Essential Design and led Design Thinking workshops for executives through Fidelity Investments' Center for Applied Technology.
Miller was professor and program coordinator for the service design B.F.A./M.F.A. program at the Savannah College of Art and Design and introduced service design tools and practices as a principal in the Design Systems Group at eBay. She spent the better part of two decades in Silicon Valley designing for such digital service platforms as WebEx, American Express, Microsoft's WebTV, Apple, and Disney.
In 2003, Miller completed graduate studies at the Interaction Design Institute Ivrea, Italy.
Education
Master's Diploma, Interaction Design Institute Ivrea, Italy