David Wilber
Setnor School of Music
Instructor, Music Education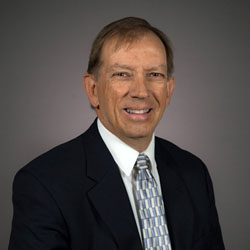 301 Crouse College
Syracuse, NY 13244-1010
David Wilber retired from the Skaneateles Central School District in 2013 after a 30-year career during which he directed the middle school concert and jazz bands. He also taught in the Enfield, Connecticut, public schools and the Sherburne Earlville Central School District. At the Setnor School, he serves as a field supervisor for student teachers.
While teaching in Skaneateles, Wilber used a working band philosophy in developing the jazz band program, providing students with many public performance opportunities each year. In 2007, the Skaneateles Middle School Jazz Band was selected to perform at the New York State Band Directors Association Symposium. They also participated in many NYSSMA Major organization festivals, where they received gold and gold with distinction honors.
Wilber has served as president of the Onondaga County Music Educators Association and is currently its secretary. In addition, he is currently serving as executive director of the New York State Band Directors Association. He has conducted several All County Bands and is currently the conductor of the Skaneateles Community Band. Wilber was named Channel Three's Educator of the Week in 2006, Central New York Jazz Educator of the Year in 2013, and received the New York State Band Directors Association Distinguished Service Award in 2014.
Wilber performs on trumpet with the Salt City Brass and the Fingerlakes Brassworks Brass Quintet. He has performed with the Salt City Jazz Collective and Central Winds, and he also performs in the pit orchestras for Skaneateles High School and Skaneateles Summer Theater productions.
Expertise
Music education