Boris Kozlov
Setnor School of Music
Instructor, Applied Music and Performance (Jazz Bass)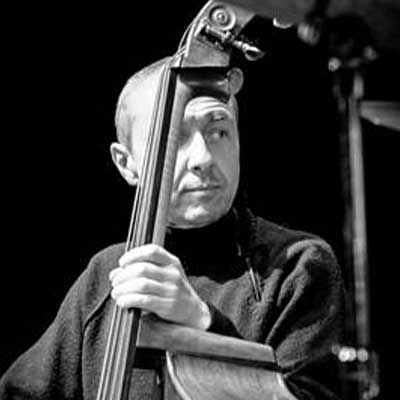 Crouse College
Syracuse, NY 13244-1010
Moscow born, three-time Grammy Award winning acoustic and electric bassist, composer and arranger, Boris Kozlov has been on New York and international jazz scenes for the past 35 years.
In addition to his own projects and co-leading OPUS 5, he has been serving as a bassist, arranger and musical director for Mingus Big Band, Mingus Dynasty and The Orchestra for 22 years.
Boris has also been a first-call bassist for important jazz acts such as Michael Brecker, John Blake , Ray Barretto's 'New World Spirit', Lew Tabackin, David Kikoski, Alex Sipiagin, Jean -Michel Pilc, John DiMartino, The Manhattan Transfer and many others.
Kozlov's playing and arranging is on nine Grammy nominated albums plus  the Grammy winning Eddie Palmieri's 'Simpatico' ( in addition to the  other 160+ albums).
Having many of his big band scores published, Boris continues to serve as a Musical Director for all of the Mingus Dynasty projects, winning a Grammy in 2011 for "Live at The Jazz Standard" album, touring and recording extensively with multitude of different bands, as well as doing international work with his own bands and OPUS 5.
He also performs solo bass and teaches master classes around the world following the release of his acoustic solo album "Double Standard".
Boris Kozlov Trio "Conversations At The Well" (Crisscross) came out in 2016. In 2019 Boris recorded on another Grammy winning album by Brian Lynch "The Omni-American Book Club".
Among his endorsements are Fodera Guitars and Gallien-Krueger Amplifiers.