Alexander Meszler
Setnor School of Music
Instructor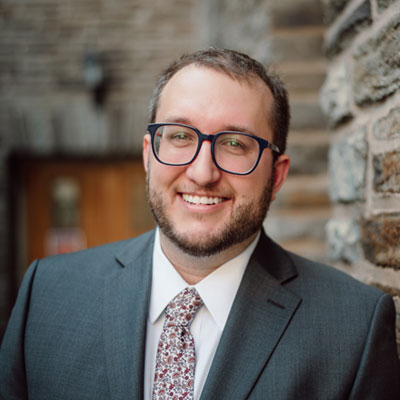 301 Crouse College
Syracuse, NY 13244-1010
Alexander Meszler is an organist committed to interdisciplinary performance and research.
In 2018, he received a Fulbright grant allowing him to move to Versailles, France where he studied with Jean-Baptiste Robin and completed research on secularism and the organ. In 2018, he worked with Kimberly Marshall to develop a multi-disciplinary performance project that addressed the negative impact of human activity along the U.S-Mexico in the Sonoran Desert. The project brought together scientists, visual artists, and composers to the organ.
Alexander has performed or presented at conferences of the European Association for the Study of Religions, The Society for the Scientific Study of Religion, the American Guild of Organists, the Historical Keyboard Society of North America, and the Westfield Center for Historical Keyboard Studies. In 2020, his research on Andrea Antico's Frottole of 1517 was awarded The Diapason's inaugural Gruenstein Award. In 2018, he was awarded a grant from the Ruth and Clarence Mader Memorial Scholarship Fund for his ongoing project, "The Organ and Secularized Churches: Church Brewpubs of the Rust Belt Region." In 2017, he was awarded a substantial grant from the Arizona Center for Renaissance and Medieval Studies for a project titled, "Crossroads for the Organ in the Twenty-First Century: A Precedent for Secularism in the First Decades of Sixteenth-Century Print Culture. His research on secularism has been published in online in Vox Humana.
Meszler is dedicated to the promotion and performance of new works and serves as a member of the American Guild of Organists' Committee on New Music. He has premiered numerous new works for the organ. He also serves on the Board of Epsilon Spires in Brattleboro, Vermont, a center for illuminating relationships between creative arts, natural sciences, and sustainability. Meszler is a general editor for a forthcoming free online encyclopedia of the organ.
Education
D.M.A., Arizona State University
M.M., University of Kansas
B.M., Syracuse University