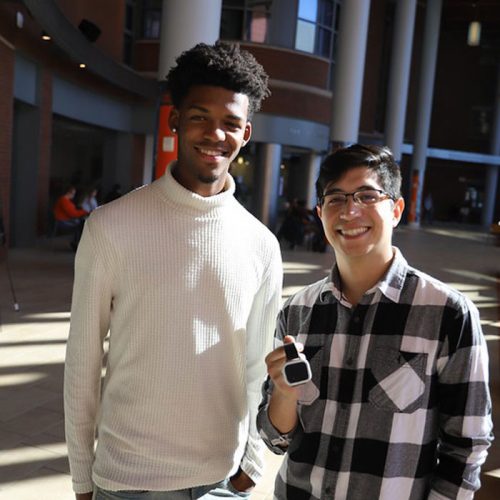 When mechanical engineering senior Russell Fearon '20 learned he had diabetes he also learned it meant his life would change.
"When I was first diagnosed it was obviously extremely, extremely difficult," said Fearon. "The doctors come to you and tell you, you have to do this, this is how your life is now."
He had to adjust to regular blood sugar testing and carrying testing equipment with him at all times. It was awkward and uncomfortable at times. During the Invent@SU invention accelerator program this past summer he started thinking about ways to improve the testing process. Working with industrial and interaction design major Ricardo Sanchez '21 in the College of Visual and Performing Arts' School of Design, they came up with an idea – what if a wearable device could take a blood sample and test it?