Faculty Focus spotlights the creative and scholarly achievements of VPA faculty.
Ann Clarke, associate professor of studio arts and dean emerita of VPA, will exhibit work in "Novel Ideas" (with Emilia Azcarate, Artruro Herrera, Benedict Terweil and Hye-Ryoung Min) at Blue Star Contemporary, San Antonio, Texas and "Fiber Art Now" at Muskegon Museum of Art, Muskegon, Michigan. She will have a solo exhibition at Davis Gallery, Schweinfurth Art Center, Auburn, New York, and a small solo exhibition at Farm Projects Space in Welfleet, Massachusetts.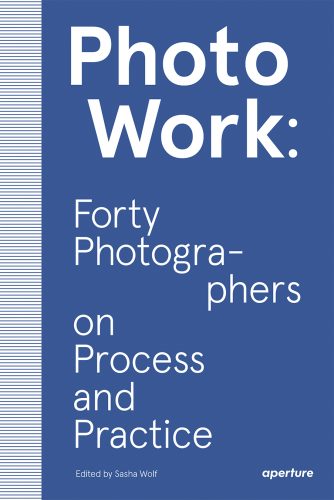 Doug DuBois, associate professor of art photography in the Department of Transmedia, is featured in the book "PhotoWork: Forty Photographers on Process and Practice" (Aperture). Edited by Sasha Wolf, "PhotoWork" is a collection of interviews by a wide range of photographers about their approach to making photographs and, more important, a sustained body of work.
Kara Herold, assistant professor of film in the Department of Transmedia, had her film "39 ½" premiere at the Mill Valley Film Festival in California. Fellow film faculty member Alex Mendez Giner served as cinematographer, and the majority of her crew was made up of VPA film students. Watch the film's trailer.
Amy Heyman, instructor of piano in the Setnor School of Music, was inducted into the Steinway and Sons Piano Teacher Hall of Fame.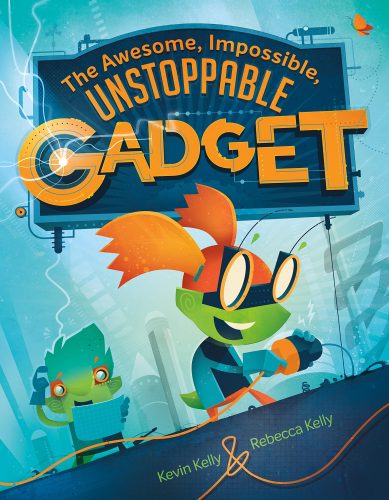 Rebecca Kelly, assistant professor of communications design in the School of Design, and her husband, Kevin, designed and wrote "The Awesome, Impossible, Unstoppable Gadget" (Imprint), a children's book about a young girl who persists in following her inspiration.
Texu Kim, assistant teaching professor of composition in the Setnor School of Music, had his piece "Dub-Sanjo" performed by New World Symphony (conducted by Chad Goodman) in Miami Beach, Florida. His pieces "Blow, Fly, Pop!!" and "Dub-Sanjo" were performed by Oakland Symphony (conducted by Michael Morgan) in Oakland, California.
William Knuth, assistant teaching professor of violin in the Setnor School of Music, performs with Adam Levin in Duo Sonidos. Their latest album "Wild Dance: Arrangements for Violin and Guitar" (NAXOS) was reviewed in the fall edition of Soundboard Magazine. The review notes that "…Knuth is exquisite throughout his range, even in the highest passages of harmonics, and at any volume level, no matter how delicate."
Jeffrey Mayer, professor of fashion design in the School of Design, has joined the board of the Stickley House Foundation. He and Todd Conover, assistant professor of fashion design, gave a lecture on Art Nouveau fashion and jewelry at the University of Rochester's Memorial Art Gallery.
Sarah McCoubrey, professor of studio arts in the School of Art, is exhibiting paintings in "Contemporary Landscapes" through January 5, 2020, at the Pennsylvania Academy of Fine Arts in Philadelphia.
Vasilios Papaioannu, assistant teaching professor of film in the Department of Transmedia, will have his project "Two" screened at the 64th edition of the Cork Film Festival in Ireland. "Two" will also be part of the 32nd Instants Vidéo Numériques et Poétiques, Marseille, France; CODEC Festival Internacional de Cine Experimental Y Video, Mexico City, Mexico; Artpro International Video Art Festival, Dhaka, Bangladesh; and ULTRAcinema, Oaxaca, Mexico. In October "Two" won first prize in the experimental film category at the Film Crash Film Festival in Los Angeles; the film has won a total of four awards and has more than 40 official selections. Learn more.
Kendall Phillips, professor in the Department of Communication and Rhetorical Studies, delivered the keynote address at the Congreso Internacional de Retórica e Interdisciplina de Retórica y V Coloquio Nacional de Retórica in Argentina. He was interviewed for the Deseret News article "Hallmark Owns Christmas. But for how much longer?" and the Observer's "How Much Marvel Is Too Much Marvel?"
Whitney Phillips, assistant professor in the Department of Communication and Rhetorical Studies, published "The Toxins We Carry" in the Columbia Journalism Review. She co-authored an opinion editorial in The Washington Post titled "Trump has started to lose control of his own memes" and was quoted in the Vox story "Facebook's political ads policy is predictably turning out to be a disaster." Her research was referenced in Lawfare's "How the Schiff Report Deals with Disinformation."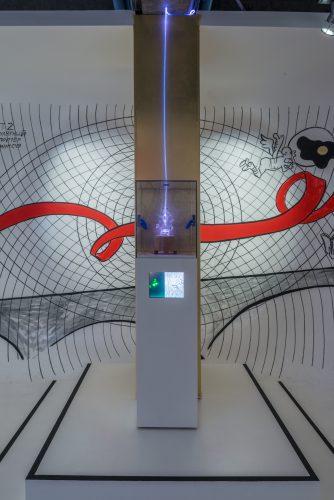 Boryana Rossa, associate professor in the Department of Transmedia, premiered the bio-art project "The Mirror of Faith" at "The Upcoming World: Ecology as the New Politics" exhibition at GARAGE Museum of Contemporary Art, one of the most prestigious art institutions in Moscow. "The Mirror of Faith" is an effective collaboration between art and sciences and addresses the social implications of biotechnology. The work is a result of a longtime collaboration with artist Oleg Mavromatti and biologists Michael Edel (University of Barcelona), Heidi Hehnly and Roy Welsh (Syracuse University).
Andrew Saluti, assistant professor of museum studies in the School of Design, is writing "The Preparator's Handbook: A Practical Guide for the Prep and Installation of Collection Objects." He presented the paper "Redefining Universal Design for Museums in the 21st Century: Pedagogy and Practice" at the International Committee on Museums annual conference in Kyoto, Japan.