The College of Visual and Performing Arts (VPA) has announced that its Department of Transmedia has changed its name to the Department of Film and Media Arts. The new name, which became effective Jan. 1, better reflects the work of the faculty and students and the creative and commercial worlds they occupy.
The new name was recommended by the faculty through a special faculty working group that examined the structure of the department and issued a report to VPA Dean Michael S. Tick.
"This exciting update will significantly enhance outreach to prospective students and their families, as well as to future employers, who will now have a much better understanding about the creative work done in the department," says Ralph Lorenz, VPA's senior associate dean of academic affairs and interim chair of the department. "The new name will allow us to build upon the growing reputation of the department."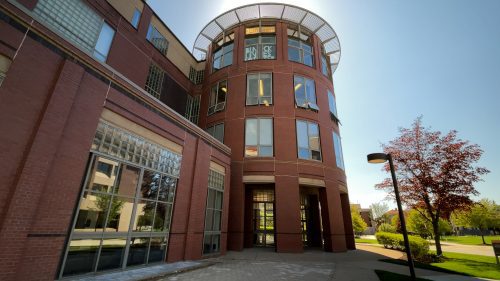 The Department of Film and Media Arts offers bachelor of fine arts degree programs in art photography, computer art and animation, and film, as well as master of fine arts degree programs in art photography, computer art, and film. Art video courses and study opportunities are also offered within the department, as well as minors in animation and visual effects, art photography and computer gaming. Many of the department's disciplines have been nationally ranked, most recently film (Hollywood Reporter, Variety) and animation (Animation Career Review).
Through a combination of rigorous coursework, hands-on learning and study abroad opportunities, students emerge from the Department of Film and Media Arts highly skilled in their individual disciplines, ready to tackle the demands of contemporary art and commerce. A strong alumni network helps them succeed with careers in the film industry as producers, directors, screenwriters, cinematographers, animators and special effects designers; in photography with magazine, editorial, fashion and book publication; as curators in fine art galleries and contemporary art museums; and as practicing artists.