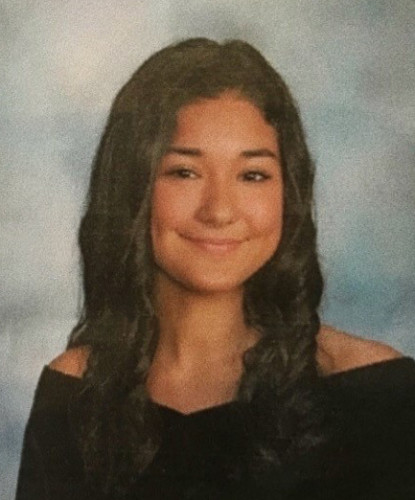 Fabiana Suarez '24, a sophomore in the Department of Communication and Rhetorical Studies (CRS), is currently studying abroad in Strasbourg, France. Suarez was gracious enough to speak with us over email for this interview, where she answered a variety of questions regarding her experience(s) in CRS.
What has been your favorite part of being a part of the CRS program?
My favorite part of the CRS program is the availability of courses. There are so many CRS courses that cater to many different interests, and all of them are very informative in their own ways. My curriculum also allows me to take a lot of classes outside of CRS, which gives me a well-rounded education and a wide range of knowledge. Another advantage to CRS is the amazing faculty and alumni support.
Do you have a favorite course you've taken in CRS thus far? Why is it your favorite?
My favorite class throughout my time at Syracuse so far would be CRS 181 (Concepts and Perspectives in Communication Studies with Dr. Amardo Rodriguez). This class changed my perception on things I would not normally think about and made me question my everyday choices in the best way. Learning about different forms of communication also helped me understand which modes of communication are best for efficiency in specific situations. This class was very eye-opening and helpful, and Dr. Rodriguez does a great job of letting students lead discussions.
Do you have a specific area of study you're particularly interested in?
I am most interested in entertainment and advertising. My dream job would be to plan movie premieres or to introduce new technology to the public (like Tesla or Apple presentations). I think advertising is a great field to go into because there will always be a demand, and it is a very creative field. I think it is also a great opportunity to share out-of-the-box ideas.
How did you first become interested in communications/rhetorical studies?
I first became interested in communication and rhetorical studies because of my love for public speaking. After doing a lot of research on Syracuse majors, it was clear that CRS was the place for me. CRS has helped my writing and speaking immensely, and I am always finding new job and education opportunities through my classes.
Do you have any plans for after you graduate? Will you be able to utilize any information/skills learned from the CRS program in your future job/plan?
After I graduate, I hope to move to New York City or abroad to gain work experience. CRS 435 (Interviewing with Professor Anne Jakowenko) has helped me immensely to prepare for the job application and interviewing processes. Professor Jakowenko also helped me improve my LinkedIn page, which is very important for employers. I am also a part of TNH Advertising Agency here on the Syracuse campus, which has given me real-world experience with advertising and social media campaigns.
In closing, Suarez asked us to include the following endorsement for studying abroad:
Going abroad is an amazing experience for students in every major, but I strongly encourage CRS majors to go abroad. It is so interesting to see how other cultures communicate and function, whether it be in different languages, different mannerisms, or different cultural rhetorics. Going abroad is a great opportunity to use different modes of communication and to really apply what you have learned through the CRS program.
–This article was written by the CRS student news team. Contact the team at .