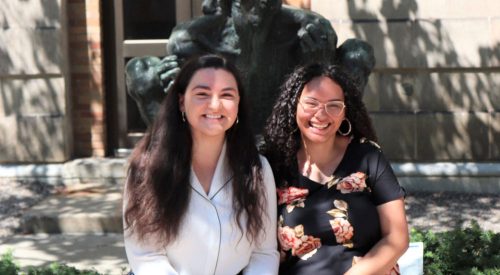 Gabbi Holliman-Lopez, a junior studying communication and rhetorical studies in the College of Visual and Performing Arts, and Hanna Seraji, working towards her master's degree in library science, are both avid readers and know well that stories inspire personal and social change.  They saw, though, that the stories often told were not of those from a different background or marginalized identity- that these crucial voices were missing and people from these identities did not see a reflection of themselves in art.
In response they created Tableau Media, a publication dedicated amplifying voices of BIPOC, queer, and marginalized identities. Tableau, aptly named 'a space for colorful analysis', is overflowing with thoughtful writings on mental health or cultural discovery to recommendations for readings and music to inspire social change; all carefully crafted to support diverse voices.
They launched Tableau Media this past summer through Syracuse University's Blackstone LaunchPad SummerStart Accelerator.