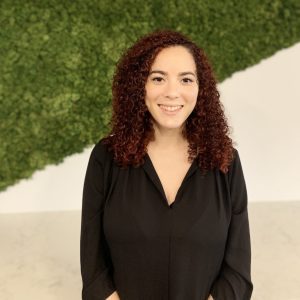 Gabriella Bello graduated from the communication and rhetorical studies (CRS) program in 2017. Along with a degree in CRS, Bello achieved a B.S. in psychology and a minor in public communications. During her time at Syracuse University, Bello had several internship opportunities where she gained experience doing in-house communications. After graduating, she hoped to gain agency experience and try out a new field.
Bello found that agency experience when she secured a position at G&S Communications, a business communications agency. Making connections with fellow CRS students, professors and alumni is helpful when looking for experiences in the communications field. During her time in the CRS program, Bello took advantage of this through the CRS Emerging Leaders trip. Beth Crisafi (also a Syracuse University alumna) was a speaker at the event and worked for G&S Communications. Later on, Bello and Crisafi reconnected when Bello interviewed her for a class project on "your dream career." Bello recalls having "a phenomenal conversation with Beth and wanting to work with her or people just like her." After finishing the project, Bello sent Crisafi a thank-you note and asked if G&S had any open positions. Unfortunately, the company was not looking to hire, but Crisafi promised to contact Bello if anything changed.
About a month later, G&S Communications was looking for someone to fill a position at the company's Chicago location. Says Bello, "Excitement doesn't begin to cover how I felt about this opportunity." She described the interview process as a whirlwind. "For my last round of interviews, I flew out of New York to Chicago on a day's notice with a borrowed dress and met some of the most incredible people." After this experience, Bello knew that she had to work at G&S.
Since working at G&S, Bello has gained invaluable experience and skills while working alongside industry experts. These skills include social media management, website copy development, creating press releases and managing clients. She recommends that CRS students search for workplaces that allow them to explore and grow. The more flexible your skills, the better! Bello also highly advises CRS students to tap into alumni networks. Besides opening job opportunities, alumni are great mentors. They can give feedback on resumes and give insight into their prospective industry. Bello and Crisafi's relationship is a testament to the CRS alumni network and the greater Orange family.
–This article was written by the CRS student news team. Contact the team at .