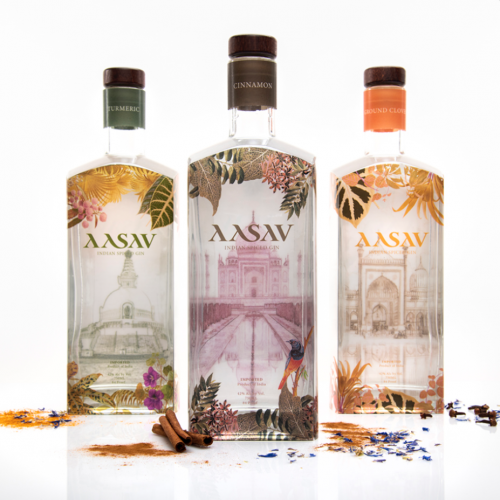 Eight members of the communications design (CMD) Class of 2020 in the College of Visual and Performing Arts' School of Design won awards in the Graphis New Talent Annual 2021, an international design competition. Their winning work was created when they were students in the CMD program.
Jenna Wengle won a Gold Award for her "Aasav" packaging design. Silver Awards were presented to Elese Gaydos for "Chroma" (packaging design), Nila Nejad for "Black Box" (editorial design), Sarah Noll for "Kelo" (product design) and Audrey Stevens for "Succo" (packaging design). Honorable Mentions were awarded to Abi Gaudreau for "The Feed" (editorial design), Nejad for "Omacoco" (branding) and Michael Paris for "Cybar" (branding).
In addition to being available online, the work will be presented in the upcoming print and digital copy of "Graphis New Talent Annual 2021."
Graphis publishes the world's most prestigious annuals with award-winning work from international talents in design, advertising, art/illustration, photography and more. Graphis-award-winning students have gone on to work at top companies, including Pentagram, Apple, R/GA, Sagmeister & Walsh, the New York Times Magazine, TBWA\WORLDWIDE, Saatchi & Saatchi, Rolling Stone, Young & Rubicam, INNOCEAN USA, MRM/McCann and many others.
Communications designers translate ideas and information through a variety of media. The School of Design's communications design program leads to a bachelor of fine arts (B.F.A.) degree. Classes are modeled on professional practice, and students develop the ability to solve real-world problems along with a variety of skills in graphic media.