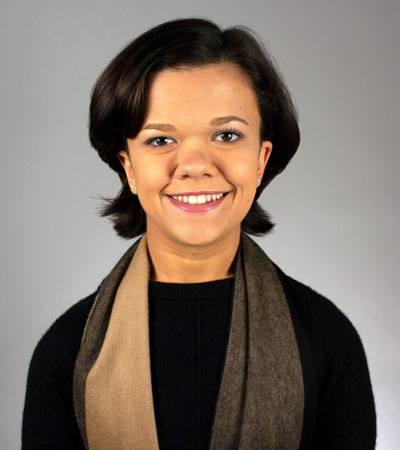 Nicole Stallings-Blanche, a communications design major in the College of Visual and Performing Arts' School of Design, is one of 12 seniors who has been named a 2020 Syracuse University Scholar, the highest undergraduate honor the University bestows.
The Syracuse University Scholars Selection Committee, a Universitywide faculty committee, selected the 2020 scholars using criteria that included coursework and academic achievement, independent research and creative work, evidence of intellectual growth and/or innovation in their disciplinary field, a personal statement and faculty letters of recommendation.
Stallings-Blanche is minoring in entrepreneurship and emerging enterprises at the Martin J. Whitman School of Management. She is a VPA Scholar, a Renée Crown University Honors Program student, a Posse Foundation Scholar and a 2018 Jeff Ubben Posse Fellow. View her work at nicolestallingsblanche.com.