Product Name: Conxtor
Topic/Problem:
My research aims to predict and prepare for social change in the face of upcoming technological shifts. The change will happen similarly to previous industrial revolutions, that is, emerging technologies will impact people's lives. In the future, demand will increase for industries such as health care, education, entertainment, and tourism as automation takes over many repetitive, routine jobs. People will have more humanity-centered careers and activities instead. Educational, creative, and leisure events will lead the growth. The importance of personalization, customization will increase because people will be more emotion-oriented. Emotion is a unique human characteristic that current technology cannot understand. Accordingly, I want to design a flexible, easy-to-use building solution to help host activities, improve people's lives, and facilitate their businesses.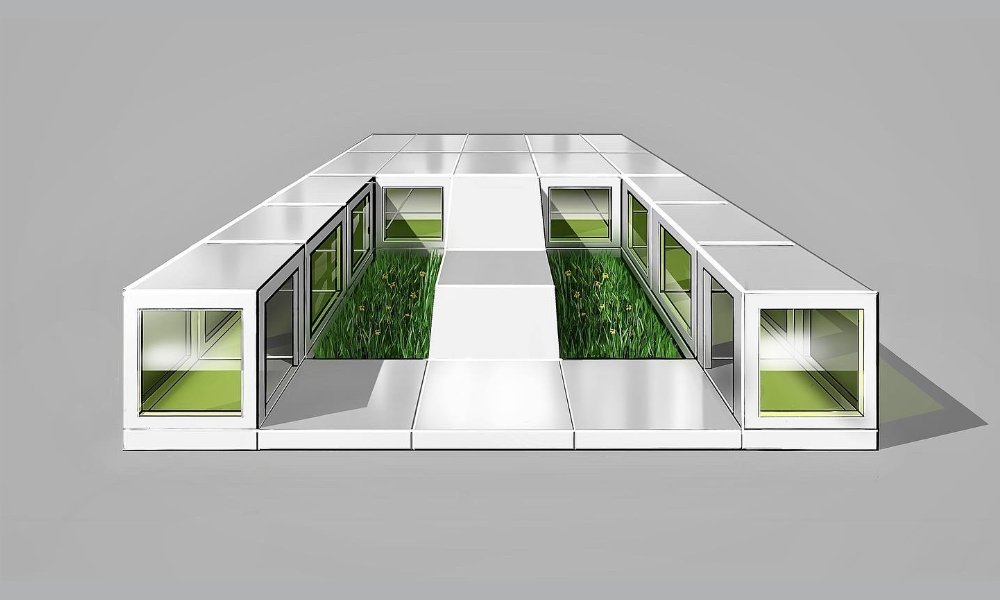 Solution:
The modular building solution will meet the rising demand for emerging events in growing industries. It will provide a highly customizable space at low cost. Users can design and reserve the layout through a Web app, which allows users to preview and experience the design through virtual technology. The rental process is managed digitally. Modular parts are designed in a standardized form to optimize the workflow of transportation and setup. The modular structure can be used in outdoor environments and indoor environments with enough open space. The parts have metal contact points, which allow information sharing and enable smart management of various conditions, such as lighting and air conditioning. The design is suitable for various types of activities, such as entertainment and education events. It can also host, but is not limited to, parties, concerts, conferences, utility building, and temporary housing. Moreover, the building solution can be used in other situations, such as temporary hospitals for patients with COVID-19 or other quick response demands. The building solution is environmentally friendly as well. Parts are mass-produced at the factory and are reusable to minimize waste. The building solution is technically not designed for permanent use, but it is not limited to temporary use.