Product Name: Simote
Problem:
According to the statistics shown by Arthur fisk (2016), 16% of the world is over 65 years of age and by 2030 the number will have increased to 30%. This rapid increase in the senior population has created a huge gap in the consumer market as many businesses are unprepared to meet the needs of aging consumers around the world (Arensberg 2018). Elderly people in recent years have slowly become the major consumer segment as this age group will contribute to more than one third of global consumption, thus older adults are the only age group that is actually growing (Arensberg 2018). With the many corporate companies that develop consumer goods, there is a lack of consideration for the older adults' population during the product development process because there is often a stigma tied to this population. The stigma being seen using products that are hard to understand and makes the user self conscious about themselves (Arensberg 2018).
Research revealed that as people age, many of their bodily functions begin to decline. Working memory and eyesight in older adults becomes weaker due to the added 'noise' that neurons transmit when sending signals to the brain. This can affect everyday task performance to various degrees (Arthur Fisk 2009). The lens within the eyes becomes thicker which makes perception of fine detail and color hard to see (Roberts and Allen 2016). Elderly had often been neglected by technology developers as a focus market. Technology in many ways can actually help older adults have a better quality of life because they are assisted in areas that they need it most. (Lorena Nesi 2018).
From primary research, electronics were among the more difficult products to understand, especially with using the various functions of a TV remote (Interview 2019). They were often confused in which remote was used for what device because they all looked so similar (Interview 2020). Button functions and layout and night and day time visibility also contributed to inefficient use of TV remotes (Usability test 2019). With these issues at hand, How may we better design a multimedia remote amongst the senior population in the USA?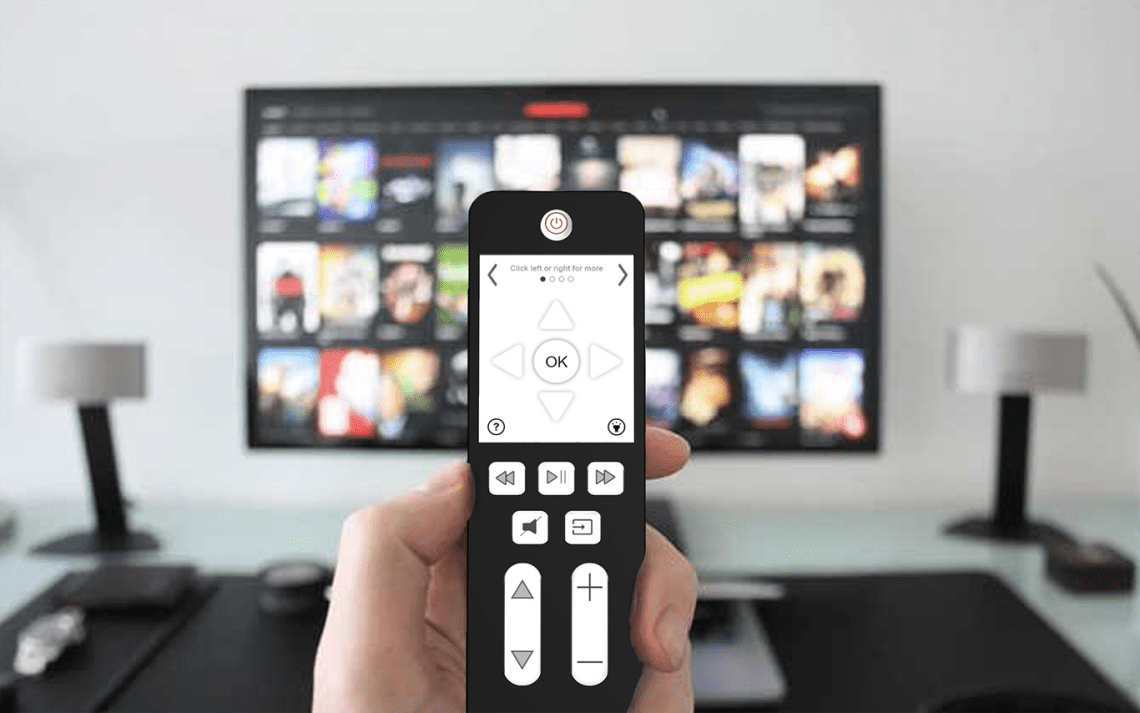 Solution: The solution combines the core functions of multiple remotes for various devices into one sleek and simple All in one remote that connects to each device via a USB receiver. It's as simple as plug and play. Having just one remote will eliminate the process to search for the right one and as an added support feature, a tile tracker has been implemented in the case the remote is misplaced. Main control functions such as volume, channels, play/pause, power and mute have been maintained to be physical buttons for seamless control. Physical buttons have also been slightly enlarged when compared to the industry standard for greater tactile feedback and control.
Additionally, a screen has been implemented in the top half of the remote to encapsulate seldomly used functions that took up meaningless space on the remote. The screen can be used as an arrow pad as default but more functions can be accessed with a few swipes and gestures. Each function and page on the screen has its dedicated guides to make the user experience more intuitive which ultimately allows for more independence and control from the Elderly.
This design solution is just one of many ways to solve the key problems associated with product usability within the aging population that does not sacrifice aesthetics.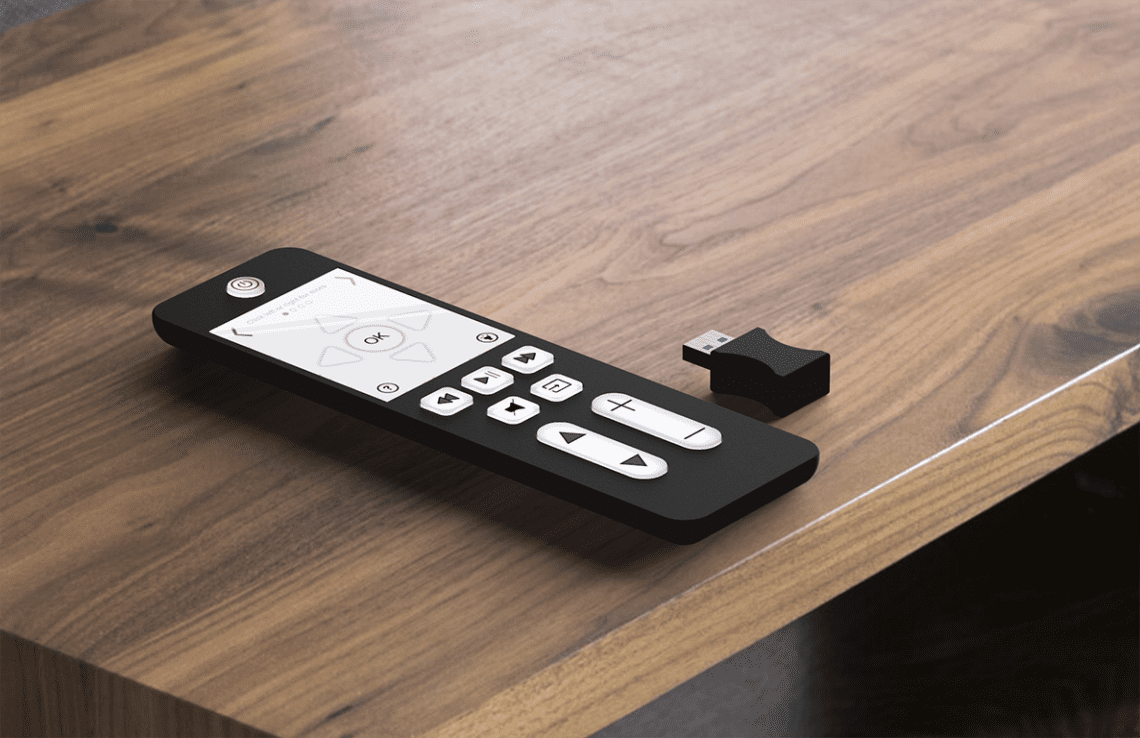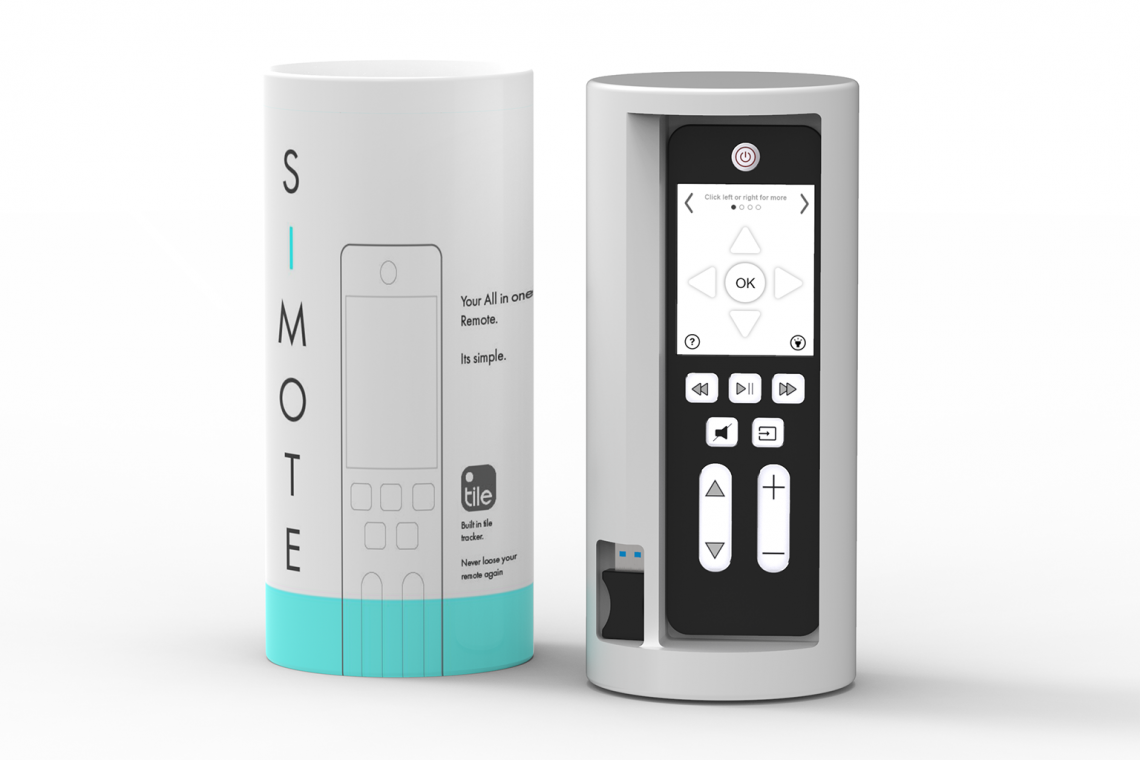 Sources
Arthuer D., Fisk, Wendy A. Rogers, Neil Charness, Sara J Czaja, and Joseph Sharit. 2009. Designing for Older Adults. Second edition. CRC Press.
Arensberg, Mary Beth. 2018. "Population Aging: Opportunity for Business Expansion, an Invitational Paper Presented at the Asia-Pacific Economic Cooperation (APEC) International Workshop on Adaptation to Population Aging Issues, July 17, 2017, Ha Noi, Viet Nam." Journal of Health, Population, and Nutrition 37 (April). https://doi.org/10.1186/s41043-018-0138-0.
Roberts, Katherine L., and Harriet A. Allen. 2016. "Perception and Cognition in the Ageing Brain: A Brief Review of the Short- and Long-Term Links between Perceptual and Cognitive Decline." Frontiers in Aging Neuroscience; Lausanne, March. http://dx.doi.org/10.3389/fnagi.2016.00039
Lorena Nessi, PhD, and MA Last updated: 8 Jul 2018 ~ 2 min read, "How Technology Can Empower the Elderly," August 12, 2016, //psychcentral.com/blog/how-technology-can-empower-the-elderly/.